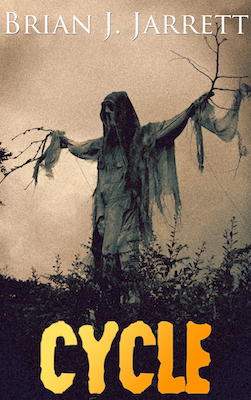 For middle schooler Tim Lemmon, this Halloween won't be spent trick-or-treating. This year he and his best friend Brett plan to spend Halloween night watching a horror movie and leaving their childhood behind for good.
But when they take a fateful shortcut across Jensen's farm on All Hallows Eve, they'll find a dark and powerful evil waiting there for them. And it won't stop until they're dead.
Tim thought monsters weren't real. He thought it was all kid stuff.
He couldn't have been more wrong.
"I don't think that I will ever look at a scarecrow in a field the same as before…highly recommended." – Amazon reviewer

"This is a great scary kids story for Halloween." – Amazon reviewer