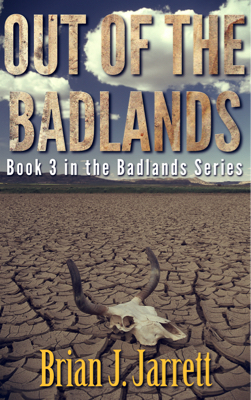 Since the virus ended the civilized world, Ed Brady has searched for a safe haven for his children, a place outside the wastelands where they might have a chance at something resembling a normal life.
Now, with St. Louis and Kansas City lost, Ed looks to the West, toward the promise of a last safe haven beyond the coastline. To get there they'll have to make their longest and most dangerous journey yet, through the worst parts of the ruined countryside.
But now a new threat awaits them; faster and more vicious than any before it, growing stronger with each passing day. The world no longer belongs to humans. It belongs to a new breed, a new apex predator that never gives up and is always close behind.
As they push to the coast, Ed must take his biggest risk yet.
If he's wrong, there'll be nowhere left for them to run.
Book 3 in the Badlands series.
"Another great addition to this saga. Keep em coming." – Amazon reviewer

"Full on action and great characters along with a fast paced story line." – Kobo reviewer