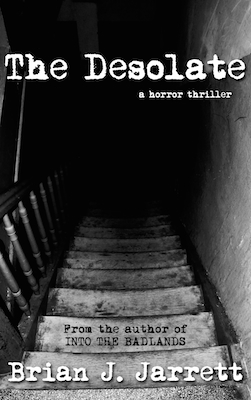 In an attempt to rebuild his life from the wreckage of a failed marriage, Scott Stevenson moves to a small town miles away from the problems of his former life. There he buys a new home, makes a friend, and even catches the eye of a local girl.
But something is very wrong in this idyllic, Midwestern town. Mutilated bodies of young women are turning up, chilling displays of savage brutality the town has never before seen. The victims all bear a striking resemblance to the new lady in Scott's life and, worse still, the law is more than suspicious of the "new guy in town".
Scott soon finds himself in the way of a killer. Fearful for the safety of his girlfriend and himself, Scott must tap into his darker side, his evil side, in order to survive. There he'll discover a path to a place more desolate than he could ever imagine.
"This was a great book. Brian Jarrett can spin an awesome gruesome spell binding story." – Amazon reviewer

"Loved this book! Great read! Did not disapoint!" – Amazon reviewer