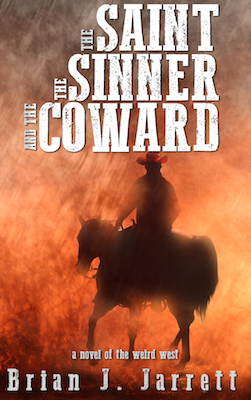 U.S. Marshal Wayne Dennis is a man haunted by a dark secret. He's one of the best marshals in the service, but the ghosts from his past are never far behind.
When a group of prospectors disappears from an outpost built illegally on Indian land, Wayne is brought into the neighboring town of Dead Man's Bluff to investigate. But Wayne isn't the only man in town with an agenda; a belligerent sheriff, a shady bounty hunter, and a killer threaten to keep him from doing his job.
Soon Wayne discovers the horror that awaits them at the outpost. Something evil. Something hungry. Something insatiable.
Something with its sights set next on the town of Dead Man's Bluff.