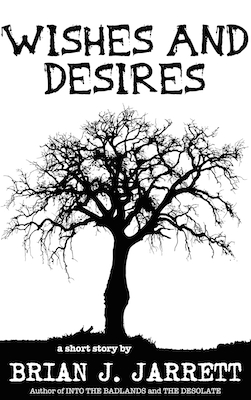 Bill Moore is a man with wishes. He wishes for a promotion at work, for respect, for acknowledgment.
When he meets a peculiar man riding a rickety bicycle, the man claims to possess a device that can channel the spirits and satisfy Bill's desires – for the cost of a small favor. Desperate to have his wishes granted, Bill accepts.
It's not long before Bill learns that nothing comes cheap.
And wishes are not the same as desires.
"A mind blowing tale…The ending came fast and brutal, just the way I like it." – Amazon reviewer

"Loved it!" – Amazon reviewer